Back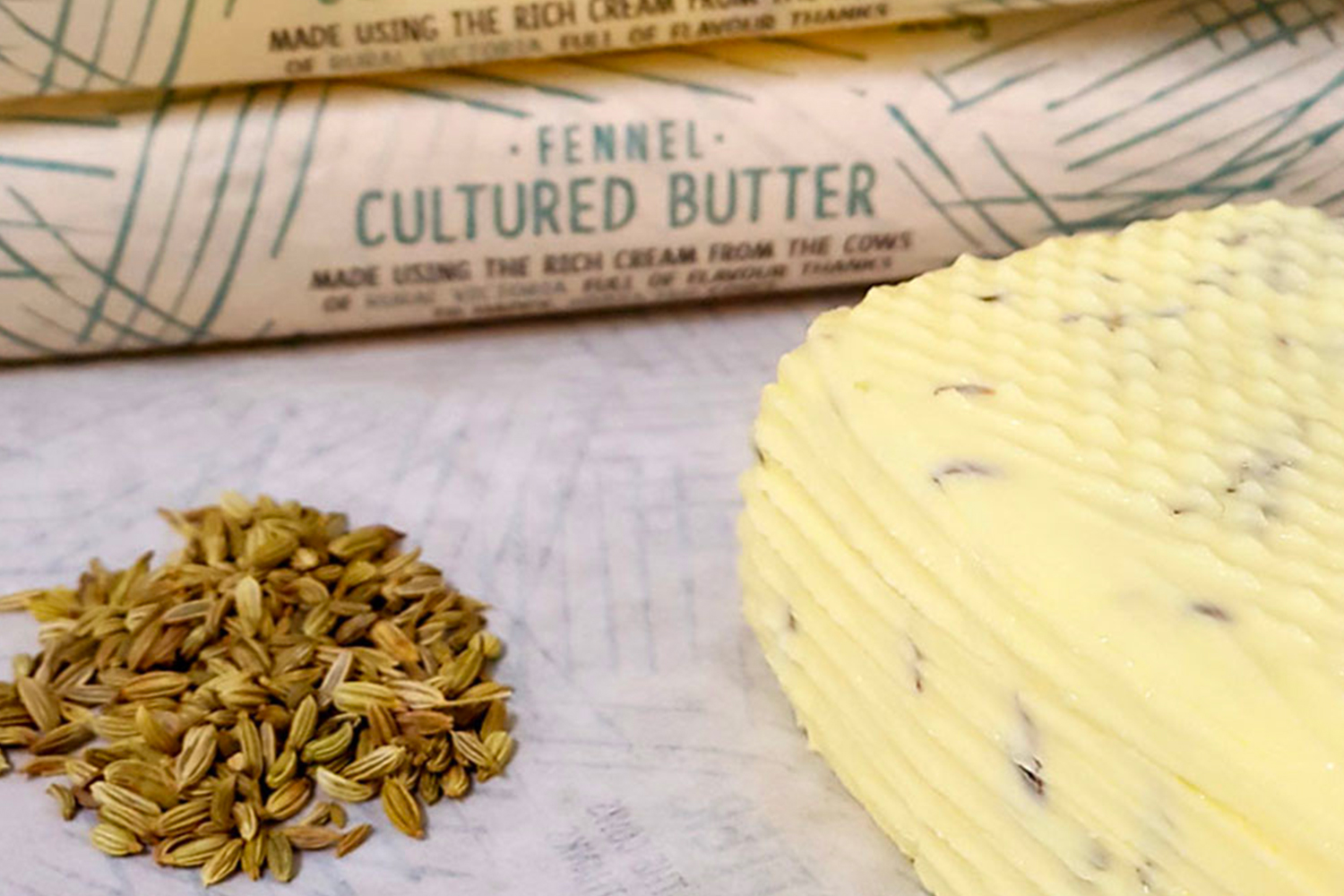 Dry Roasted Fennel Seed Butter
We love this dry roasted fennel butter, the flavours have an endearing complement to the taste of fennel and butter saltiness. Try this melted on top of a beautiful piece of grilled fish or a BBQ'd steak!
How does my Dry Roasted Fennel Seed Butter come:
$9.90 per block (Each block is 150g)
Oh, hey there!
Do you require something specific for your event?
Fill out our special request form to request your required seafood and Peter and his team will endeavour to cater for your custom needs.