Back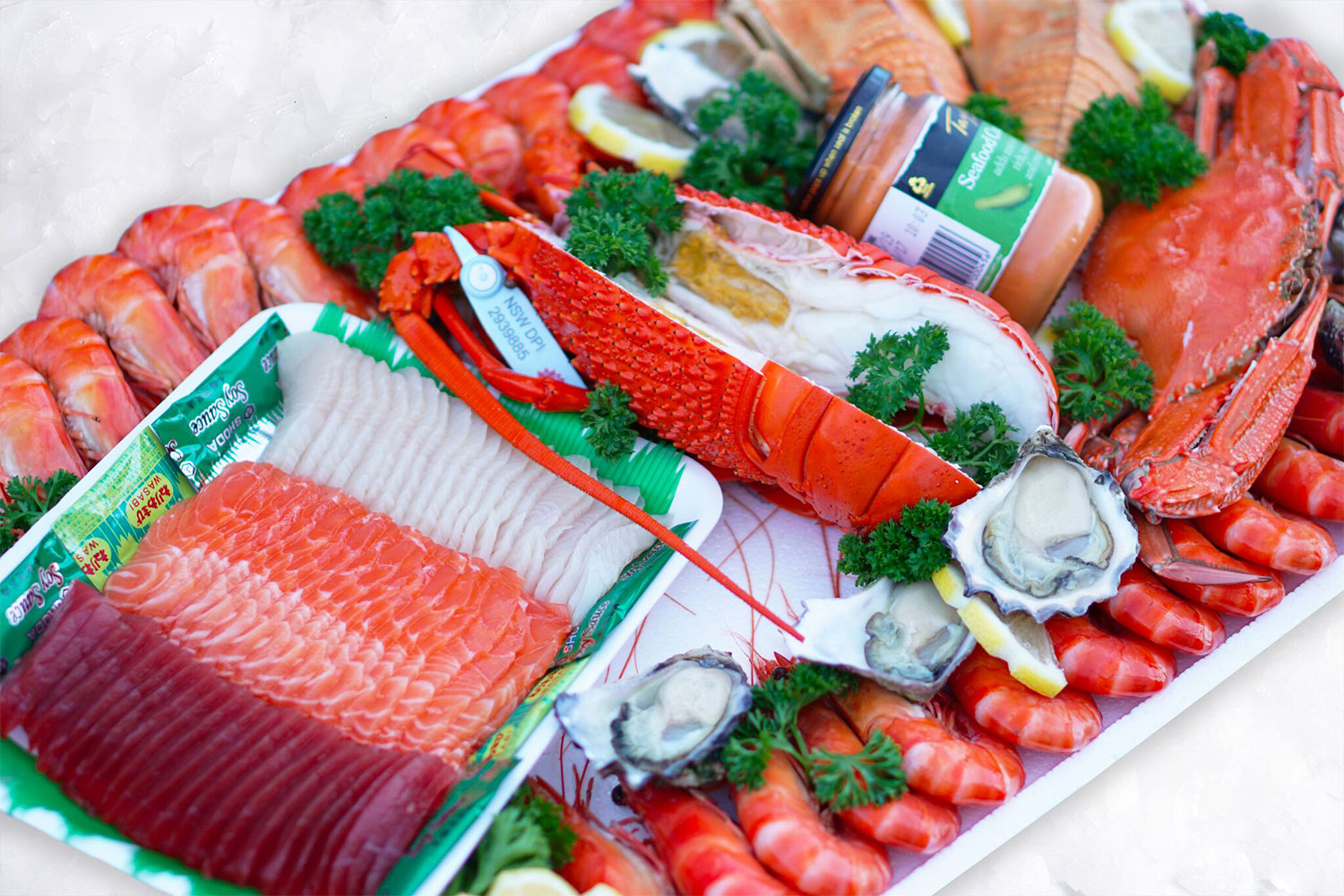 Cold Seafood Platter
Eat this cold seafood platter on the beach, at a dinner table with friends, or simply for some self indulgence. The ultimate mix of fresh seafood from Australia presented beautifully in a stylish seafood platter format. Dip the thinly sliced sashimi in soy sauce, coat your prawns in cocktail sauce, and squeeze the lemon all over the oysters- this platter is fully prepped and ready to be eaten.
What does my Cold Seafood Platter contain:
1 x Whole Eastern Rock Lobster Cooked and Cut in Half
6 x Sydney Rock Oysters Opened
30 x Tiger Prawns Cooked
Salmon Sashimi Sliced
Kingfish Sashimi Sliced
Tuna Sashimi Sliced
2 x Moreton Bay Bugs Cooked Cut in Half and Cleaned
1 x Blue Swimmer Crab Cooked Cleaned
1 x Jar of Seafood Sauce
Oh, hey there!
Do you require something specific for your event?
Fill out our special request form to request your required seafood and Peter and his team will endeavour to cater for your custom needs.